If you've turned on the news any time during the last few months, it's likely you've heard the dreaded word "recession."
Investopedia defines recession as "a period of declining economic performance across an entire economy that lasts for several months." The last major recession we experienced in the United States began in 2007 and ended in 2009 after the bursting bubble of the US housing market. 
These days, according to The Street, a possible recession could be because of a number of factors:
1. The Federal Reserve and higher interest rates
2. There was massive fiscal stimulus during the pandemic, financed by the Fed buying bonds
3. Rising input and wage costs
4. High oil prices
5. China Is decelerating sharply
But as with anything when it comes to finances, the big question is…what does a recession mean for YOU?
Here's the Good News
If you have a solid financial plan in place, you've likely already "recession-proofed" your finances. However, there are a few other things you could do to better prepare:
Bulk up emergency savings to cover a possible job loss (just don't keep too much in savings – CLICK HERE for my blog post about hoarding cash).
Pay down high interest debt
Streamline your budget. Now is a good time to trim the fat on budgets because you are probably more clear-headed and not under pressure from a possible decline in income. Review subscription services, cable and cell phone plans, etc.
Polish up your resume and consider getting additional skills. You'll be ahead of the game if you do find yourself looking for a job.
One thing I DON'T Recommend
Try to avoid cutting down on retirement plan contributions unless absolutely necessary. Missing even a small number of contributions can have a major impact on account growth. Also, down markets can actually be good for savers (hard to believe, but true!) because of dollar cost averaging.
Remember that there are always going to be periods of economic slowdown; this is inevitable in a modern economy. But taking some action, like the tips above, might minimize the impact on you personally while you wait for the economy to begin "growing" again.
Content in this material is for general information only and not intended to provide specific advice or recommendations for any individual.
Dollar cost averaging involves continuous investment in securities regardless of fluctuation in price levels of such securities. An investor should consider their ability to continue purchasing through fluctuating price levels . Such a plan does not assure a profit and does not protect against loss in declining markets.
Investing includes risks, including fluctuating prices and loss of principal.
I live in the beautiful state of Colorado. We experience glorious snow for skiing in the winter, the flowers bloom in the spring, the leaves change in the fall…and the fires happen in the summer (or even during a dry winter as we experienced in 2021).
"…while many residents may have expected safety in urban areas, fire experts have warned wildfire risk isn't limited to mountain areas. In 2017, state foresters estimated nearly 3 million Coloradans lived in fire-prone areas, which scientists refer to as the wildland-urban interface, known as the WUI. That's about half the state's population." (CPR)
Colorado isn't the only state that has to deal with the threat of forest and brush fires. That's why it's important to have a plan in place to keep your loved ones and your important documents safe.
Here's what you should grab from your home:
REMEMBER THE SIX "P'S" (readyforwildfire.org)
People and pets
Papers, phone numbers, and important documents
Prescriptions, vitamins, and eyeglasses
Pictures and irreplaceable memorabilia
Personal computer hard drive and disks
"Plastic" (credit cards, ATM cards) and cash
Here are the documents and information your financial advisor has should you need to access them:
Account statements
Beneficiary Information for investment accounts
Financial plan
Your advisor might also have copies of the following information (if they have asked for it):
Most recent tax return
Will and trust documents
Powers of Attorney
If your financial advisor does not have copies of these, your tax preparer or estate planning attorney may have copies. It is important that you ask them if they retain copies of these documents and for how long they keep them.
I hope you have a safe, fun, and smoke-free summer. But get your plan in place just in case!
In the 18+ years I've worked in the financial planning industry, many things have changed – and some things have stayed the same. For example, some of the tools and technology have changed, but the basic principles and the things that keep women up at night when it comes to their finances haven't.
The good news is that there are ways to alleviate some of these worries and the answers might be simpler than you realize.
Let's look at the top four things that might be causing you stress and figure out some solutions.
What if I'm not saving enough for retirement?
Hang on; "enough" is too broad to get a handle on. That's because "enough" for one person is not enough for another.
My clients and I work together to identify monetary needs in retirement. Then we take a look at how likely you are to have those needs met based on current and future savings, hypothetical market returns, inflation, and other factors.
Lastly, we can plug and run different scenarios to get to an actual amount you need to be saving (or have already saved!). If that isn't currently possible, we craft a plan to get you to that savings rate. Having numbers, facts, and a plan goes a long way in alleviating worry.
Am I covered when it comes to healthcare?
While I am not a healthcare or health insurance expert, I can help identify tax-advantaged ways to save money on healthcare costs, such as using an HSA as an investment vehicle to pay for premiums in retirement. I also have a network of professionals to whom I can refer you to select and purchase health insurance.
Will I be okay if the market fluctuates?
Financial advisors often joke that half of our job is to keep our clients from making poorly timed market mistakes. We jest, but this is truer than not.
Being able to speak with a trusted advisor who is familiar with your situation when the market is volatile is invaluable. I guide my clients back to the plan that we outlined, which already accounts for market fluctuations. An adjustment may or may not be called for, but I am able to bring rationality and experience to the situation. Rash decisions based on fear are rarely the right move.
How should I prepare for my future? Will I need long-term care?
It is understandable that this is one of women's largest fears. There are so many variables and unknowns:
"Will I have anyone to help care for me?"
"Will I even need care?"
According to the US Department of Health and Human Services, someone turning age 65 today has almost a 70% chance of needing some type of long-term care services and women need care longer (3.7 years) than men (2.2 years) (Source). It is pretty likely that you will need some kind of care; I work with clients on identifying what that may cost, and if you will be able to pay for those costs with your savings and investments.
Long Term Care Insurance policies are a great tool for bridging the gap between what you have and what you may need. LTCI policies have come a long way in recent years and are no longer just "nursing home insurance." I work with my clients on finding a policy that is affordable to you and have benefits that either you or your heirs can use if you do not need the policy for care for yourself.
This ONE THING can help you with all of these concerns
When it comes to most financial issues that are keeping you up at night, there is one answer that can solve almost any problem.
Education.
Financial education does seem to help women worry less about their financial security. Many women worry about their finances several times a month, but less so when they know wealth-building strategies – 50% of women who were aware of these steps were worried several times a month, versus 80% who were not aware of these strategies, the survey found. Another seven in 10 women said they worried when they didn't know how to make their money last, compared with 45% of women who did have an understanding of preserving their wealth. (Source)
Ask questions. Seek out resources. Yes, I know that paying money for guidance can sometimes feel odd when what you're trying to do is save money – however, working with a professional can often save you more than you're spending on their services.
Thinking about booking a getaway in the next few months? Of course you are! After spending so much time in our homes during COVID, we're all ready for a change of scenery.
The good news is that you can get out of town, have fun, and make a positive impact when you visit the destination of your choice.
Eco-Friendly Tourism
If you're an environmentally conscious traveler, finding sustainable destinations might be for you. According to CNBC, "In order for a destination to be certified as sustainable, the Global Sustainable Tourism Council outlines a list of criteria. It ranges from supporting local businesses, to conserving natural resources, and encouraging visitors to participate in the community."
This includes destinations within the state of Colorado: "For Vail, the achievement literally took a village. Hundreds of business, from high-end hotels to plumbing companies, collaborated to make the town more eco-friendly. The effort spanned the public transportation, waste and housing sectors."
Voluntourism
Volunteering your time on vacation could also be an option.
"Years ago I went on a biking trip through Italy," says travel agent Deb Clark with Premiere Travel Planners. "One of our stops was at a local home where the owner and two helpers served us an amazing dinner. I later found out that the couple working with her were volunteering in exchange for room and board. This got me excited about the idea of volunteering while on vacation. Which might also save you money!"
It's important to be thoughtful about where you volunteer, though. GoOverseas.com offers this advice: "You can ensure your volunteering impact reaches its maximum potential by joining projects that require minimal training or need skillsets that you already possess. When you have limited time to contribute, spending the majority of the experience training eats into valuable work time."
Here are some ideas:
1. Safari in South Africa, then volunteer with wildlife
2. Learn to surf in Costa Rica, then save the sea turtles
3. Trek in Nepal, then volunteer with homeless animals
4. Explore the Peruvian Amazon, then work to protect it
5. Sail the Galapagos Islands, then help protect them
6. Visit the natural wonders of Bolivia, then defend endangered species
One more thought: "Be careful about what you volunteer for," says Deb Clark. "I had a friend who thought harvesting olives for olive oil would be a wonderful experience. She later found out that it was more labor-intensive than she thought it would be. She really wasn't prepared for that."
Other ways you can be a thoughtful traveler
Reduce carbon footprint by bringing reusable water and toiletry bottles and having travel documents sent electronically instead of printed.
Be mindful of energy and water usage by taking shorter showers, reusing bath towels, and keeping heat/air conditioning at moderate temperatures.
Travel during the off-season or to less popular areas to limit infrastructure challenges created by over-tourism.
Shop and eat locally to support the community.
Purchase locally made souvenirs (preferably handmade) and pay a fair price.
Honor local customs and immerse yourself in the local culture. (Source)
The number of single people in the US is on the rise. According to the 2021 Census Report, "there are now 122 million Americans who are divorced or widowed or have always been single," a number that has risen from 118 million in 2019. (Source)
Whether you're single by circumstance or by choice, there are some things that you should be aware of when it comes to your future. Estate planning is something that every adult should check off their to-do list, and creating a solid plan can vary depending on your situation.
Power of Attorney
Estate planning for single women is less about making sure loved ones are protected and more about ensuring you're protected when it comes to medical and financial decisions.
Financial power of attorney (POA) identifies one or more people who are able to take care of financial matters if you unable to.
Medical power of attorney or health care proxy allows someone to make medical decisions for you.
Designating people for these roles is something you should carefully consider and determining who they are now – before an emergency should occur – allows you to clearly outline your wishes. "For those who have trouble naming a proxy due to a lack of family, an estate planning attorney can help to identify a financial institution that can serve as a proxy and act as a co-trustee." (Source)
Beneficiaries
Let's say you have a cousin you can't stand and haven't talked to in 10 years. And let's say something should happen to you and you haven't designated any beneficiaries for your assets.
Guess what?
Your estate has now been handed over to a probate court which will decide how your assets are distributed. They'll start with relatives and work their way through the list. And that annoying cousin could be who ends up with your hard-earned money.
Another thing to keep in mind is, if you're single because of divorce, in some states, like Colorado, if you don't want your money to be left to your spouse, this requires specific action. However, "a single person does not need to worry about ancillary documents, such as a marital agreement, in order to disinherit someone." says Kim Raemdonck, owner of Legacy Planning and Probate and current President of the Women's Estate Planning Council.
When it comes to your assets, indicating your wishes means that YOU decide what person or charity receives your money. If there are organizations near and dear to your heart, this is a great way to leave a legacy.
What Does this Have to do With Financial Planning?
When I work with a client, I'm looking at the entire picture – now and long into the future. It's important that my clients know that everything within their control has been taken care of and it's my job to make sure the boxes are checked.
If you have questions about living your best (financial) single life and are ready to take care of a few things you know you should…let's talk!
The opinions voiced in this material are for general information only and are not intended to provide specific advice or recommendations for any individual.
This information is not intended to be a substitute for specific individualized tax advice. We suggest that you discuss your specific tax issues with a qualified tax advisor.
We're moving into vacation time when many of us start slowing down and enjoying the summer months. Couple that with people exploring options that allow them to work from anywhere and that means people might be considering purchasing a vacation home.
My parents were in the same boat 30 years ago as they looked for ways escape winters in Chicago. Eventually, after visiting different areas, they decided that St. Thomas was the right fit for them. They loved to swim and snorkel, and the weather and water is always warm enough to do so. It is also a United States territory which makes traveling and living there easy.
Here's a Different Way to Enjoy a Vacation Home
While my parents knew they wanted to be regular "snowbirders" in St. Thomas, they also hesitated to purchase a second home. Once they retired and were able to spend multiple weeks at a time at the beach, they opted to rent a condo.
Why Didn't They Get a Place of Their Own?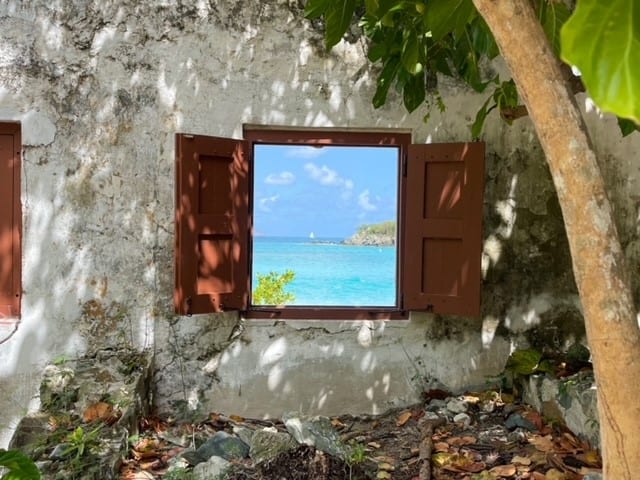 Even though they have spent decades going to the same place, they were never interested in buying a vacation home in St. Thomas. The annual hurricane insurance alone is about what they spent renting. Beyond that, they have no worries about finding renters when they were not using it, dealing with the repairs, and many other headaches that come with owning property.
Less important, but part of the equation for my parents at least: the family from whom they have been renting for the last 20 years have not raised the rental rates; my parents were guaranteed income for them, and they treated the home like their own.
For example, one time the refrigerator broke during their stay, and they called the owners in New York. The owners asked if my parents could go buy a new one and they would pay them back. My parents said "Sure!" and took care of it. Having that relationship is a win for everyone.
Let's Talk About YOUR Situation
How we want to spend our leisure time becomes more and more important as we age and start thinking about retirement.
When we work on a financial plan, many of my clients have purchasing a vacation home on their "wishes" portion and that's great! For some people it's a good fit. But I always like to make sure my clients know their options. I want their retirement to be as "headache-free" as possible – so that might mean considering renting rather than purchasing a second home.
Here are some benefits to renting:
No need to worry about maintenance, insurance, liability, property taxes, or resale value.
No need to feel obligated to use your vacation home all the time for every vacation. You can use those funds to vary travel locations.
No need to worry about renting out the space when you are not using it, and all the headaches that come with that (like cleaning or hiring a cleaning crew, etc.).
Enjoy Spending Stress-Free Time with Family
One of the perks of my mom spending every January thru March in St. Thomas is joining her there! Family and friends visit when they can and I'm no different. This March I was able to work from her condo for 10 days and sneak in time to snorkel each day.
The best part? I was there at the end of my mom's trip and when we left, all we needed to do was pack. We didn't need to clean out the fridge, change the sheets, or anything.
We just packed our bags and headed home.
The opinions voiced in this material are for general information only and are not intended to provide specific advice or recommendations for any individual.
With everything going on in the news these days, it can be hard to keep up. But one thing that has been on everyone's mind is how these world issues could affect their personal finances.
So, let's take a quick look at each one and discuss what you should consider when it comes to your money.
The War in Ukraine
As we watch the news unfold, it puts things into perspective for all of us. We're seeing firsthand how families are struggling with basic needs and human rights issues. Our thoughts continue to be with those who are being displaced and going through this life-changing crisis.
When it comes to the financial world, uncertainty breeds market volatility, and right now the geopolitical situation is very unclear. Historically, conflicts of this nature have only a short-term impact on the stock market, but it is impossible to predict how this will play out. It is important to remember that this situation is impacting the markets, but it does not change your long-term goals. Making short-term decisions regarding long-term goals is never a winning strategy.
MY RECOMMENDATION: Stay the course. If you have questions about your accounts, contact your trusted advisor. That's what they're for!
Inflation
This is a doozy. Inflation is higher than it has been in nearly 40 years. (Many current investors were not even alive the last time we had high inflation!) Last year, it seemed that inflation was only due to short-term supply issues related to Covid. Now there is a spike in energy costs due to the Russia-Ukraine conflict, and inflation is proving persistent.
It may seem counter-intuitive to invest more money right now but keeping too much money in a savings account is particularly harmful in periods of high inflation. (CLICK HERE for my blog about real rate of return.)
MY RECOMMENDATION: Talk to your financial advisor about investments that are designed to keep up with inflation, like Treasury-Inflation-Protected Securities (TIPS).
Interest Rates
The Fed has planned aggressive interest rate increases in 2022, and the first of those is scheduled to take place this month. Whether or not the geopolitical situation changes this plan remains to be seen.
It can be frustrating when something out of your control like fluctuating interest rates impacts your finances and can make planning difficult. But there are a couple of moves you can make that will help you.
MY RECOMMENDATION:
Work on eliminating any debt you have with a variable interest rate. This can be "good debt" like a variable rate mortgage and also "bad debt" like a credit card balance.
This may be unconventional interest rate advice but see where you can invest in yourself and increase your income. (CLICK HERE for more about professional development.) Most employers are not keen to give cost of living increases that actually keep up with inflation, so it may be time to aggressively ask for a salary increase or find a higher paying job.
I realize that watching the news might make you feel a little out of control. Remember that it's okay to tune out every once in a while and it's REALLY okay to ask for help and guidance. I love hearing from my clients and working on solutions that let them sleep a little better at night.
The opinions voiced in this material are for general information only and are not intended to provide specific advice or recommendations for any individual.
All investing involves risk including loss of principal. No strategy assures success or protects against loss. There is no guarantee that a diversified portfolio will enhance overall returns or outperform a non-diversified portfolio. Diversification does not protect against market risk.
Okay, the title might have been a little misleading; I don't know if checking off financial tasks will make you feel as spoiled as a trip to the Bahamas…but I do know it will make you feel like you've taken care of yourself.
While self-care is often thought of as getting a massage or taking time to meditate, sometimes it involves doing things that might not feel like you're pampering yourself…but rather doing something that will alleviate stress in the long run.
Making an appointment for a yearly check-up.
Creating a calming space in your home (yes, this might involve cleaning).
Checking off something you've had on a to-do list for a long time.
I can't tell you how often something is on my to-do list FOR MONTHS and when I inevitably get around to it, it only takes 15 minutes and I feel SO much better. I always think "I shall learn from this!"
Do I? Not really. I truly am working on this, because I really do feel great when I finally get rid of that task that has been hanging over my head.
It's a Scientific Fact
In an article in Psychology Today, they even discuss why this makes us feel so good.
It's possible to manipulate your dopamine levels by setting small goals and then accomplishing them. For instance, your brain may receive a spike in dopamine if you promise yourself that you'll clean out the refrigerator, and then you do. This is one reason people benefit from to-do lists: The satisfaction of ticking off a small task is linked with a flood of dopamine.
So, what do you say? Let's do some "feel good finance!"
3 Financial Self-Care Tasks
Calculate your net worth. Subtract the dollar amount of your liabilities (debts) from your assets. Making a lot of money isn't really helpful if you spend it all. This leads to #2…
Spend just a half hour categorizing your spending. Working up a full budget can seem really overwhelming but spending just a bit of time looking at where you are actually spending money can provide a great deal of information.
Make an appointment with a financial advisor to see how they can help. I frequently hear from people that they are not "rich" enough to be able to utilize the services of an advisor. Yes, many firms have minimum investments in the hundreds of thousands of dollars, but many don't. Using a financial advisor can help you get to your definition of "rich" much sooner!
Again, none of these tasks are meant to be overwhelming. But envision how you'll feel by taking care of just one. To quote a study by Wake Forest University, "While tasks we haven't done distract us, just making a plan to get them done can free us from this anxiety."
The opinions voiced in this material are for general information only and are not intended to provide specific advice or recommendations for any individual.
When the market is volatile it can be tempting to hide your cash under a mattress until it passes. But hang on before you decide to cash out.
A True Understanding of Inflation
Inflation is the increase in prices over time, or a decrease in purchasing power. If inflation is 3% a year, an item that cost you $1.00 today, will cost $1.03 in a year.
It might be hard to believe because the news makes it seem so dire all the time, but inflation in general isn't a bad thing and is considered healthy for an economy. It's when inflation is too high that it is cause for concern.
That still doesn't mean you should hold on to a bunch of cash.
Anyone who is a client of mine or reads my blog will know that I think everyone should have an emergency fund in a savings account. However, too much cash, especially in times of high inflation can have a detrimental effect on your long-term financial health.
Cash that is parked in a savings account (please don't tell me you have huge amounts of cash in your house!) right now is earning a half percent at best, and the purchasing power of that money is rapidly decreasing. Earning a rate of return higher than inflation is the only way to maintain the purchasing power of your money.
Here's What's Really Happening with Your Money
What we're talking about here is what is known as "real rate of return." According to Investopedia, "Real rate of return is the annual percentage of profit earned on an investment, adjusted for inflation. Therefore, the real rate of return accurately indicates the actual purchasing power of a given amount of money over time."
The math on real returns is quite simple: The return on your investment minus the rate of inflation is your real return. If your investments grew by 7% in a year and inflation was 4% that year, your real return is 3%.
It Might be Time to Tune Out
Seeing or hearing everywhere that inflation is out of control or that we are doomed to "70s level inflation" can be nerve-wracking or downright scary.
It's important to keep in mind that news outlets want to scare you so that you'll click or tune into their channel. But there are strategies you can implement to help you feel in more control during times of high inflation.
Keep emergency cash in high interest savings accounts. You still won't earn enough to keep ahead of inflation, but every little bit helps. Many online banks offer a higher interest rate than the bank with multiple corner branches. Credit unions are also a good place to check.
Don't have more money in emergency savings than necessary. Figuring out exactly how much to keep in an emergency fund can be tricky – and that's something an advisor can help you with - but too much isn't really keeping you "safer."
Something to keep in mind as you work on planning for the future: an advisor isn't just there to help you put money in the right place. We're also available to answer your questions when you feel unsure about what's happening in the market. Dealing with money can be emotional and it's important to have a resource you can turn to when things feel uncertain.
The opinions voiced in this material are for general information only and are not intended to provide specific advice or recommendations for any individual.