Have you ever fluctuated between knowing you need to save…and wanting to live life to the fullest?
I would think that many of us have argued with ourselves about that at least a few times over the course of our lives. And I'm about to offer a solution to that.
A budget.
Wait! Don't close this blog just yet! Hear me out.
No one – and I mean NO ONE – wants to sit down and create a budget. I'm picturing some couple in the 80s sitting at their kitchen table with one of those big clunky calculators fighting over how many times they went to Burger King the month before.
The NEW way to budget is to create a spending plan. See? That sounds better already. When you create a spending plan, you're giving yourself permission to spend in certain areas, so you don't have to have that moment of guilt before you hit "purchase" – you know it's okay.
The thing about creating a spending plan is that we all think about money differently depending on our personality type and our life experiences. In my eBook, Stop Financial Freakout, I talk about four different money mindsets.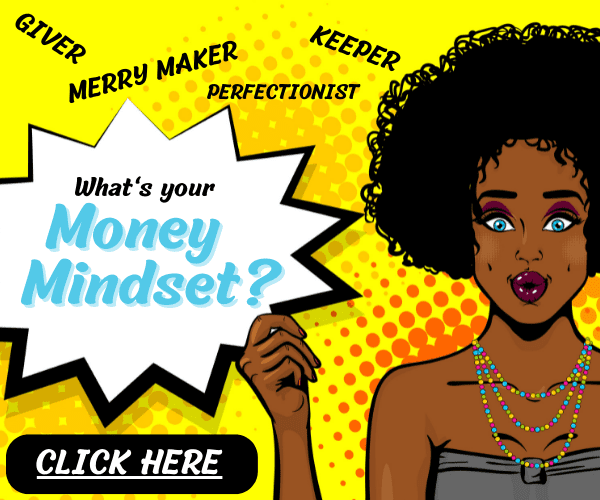 Let's take a look at how each one would handle putting together a spending plan:
Giver
A giver would put off crafting a spending plan because they are too busy with all of their commitments to other people. They would definitely have a "charity" line item as well as a "gifts" category.
Keeper
A keeper crushes budgeting. They pay themselves first, and have allocations for emergency savings, travel fund, replacement car account, retirement, and a line item to save for their parent's retirement because they will probably need help and they want to be ready.
Merry-Maker
What's a budget? They just look at their checking account balance and that's how much money they have left until payday.
Perfectionist
A perfectionist has already downloaded budgeting software, and meticulously tracks every penny they spend, but doesn't allocate any money for fun because what if they don't have enough savings? As soon as they hit "X" goal then they will spend some money on themselves. And then the goalpost keeps moving because one can never be sure they have enough money saved, can they?
Which one are you?
Do you see yourself in any of these scenarios? In the next blog we'll talk about how each money personality can effectively put together their own spending plan, so they hopefully won't have to decide between saving and FOMO!